Did the U.S. experience a cyber attack to the grid today, or are Trump's infrastructure projects now a necessity?
On April 21 three major cities experienced prolonged blackouts as rumors abound that the electrical grid may have been struck in a cyber attack on U.S. infrastructure.
San Francisco, Los Angeles, and New York City all had varying degrees of blackouts today, with the Northern coast of California being hit the hardest.
The U.S. power grid appears to have been hit with multiple power outages affecting San Francisco, New York and Los Angeles.

Officials report that business, traffic and day-to-day life has come to a standstill in San Francisco, reportedly the worst hit of the three major cities currently experiencing outages.

Power companies in all three regions have yet to elaborate on the cause, though a fire at a substation was the original reason given by San Francisco officials.

The cause of the outage has not yet been made clear, though given the current geo-political climate it is not out of the question to suggest a cyber attack could be to blame. It has also been suggested that the current outages could be the result of a secretive nuclear/EMP drill by the federal government. РSHTF Plan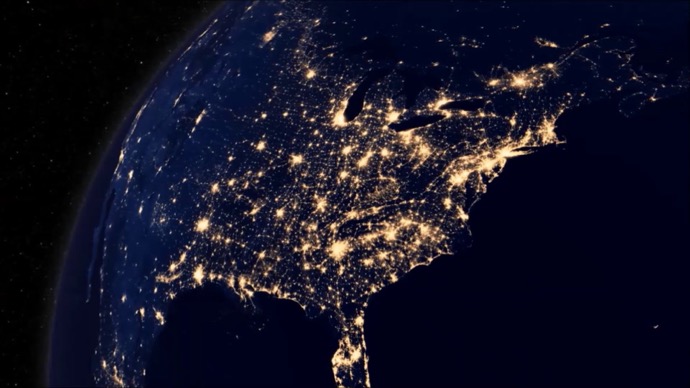 It is unlikely that the government would publicly report whether the blackouts were tied to terrorism even if they were, but what today's breakdown in the electrical grid does signal is that the need for a complete overhaul or upgrade of much of the nation's infrastructure is now a necessity rather than a luxury.
Too many of our nation's adversaries have the ability to bring down the U.S. economy and civil authority simply by causing one of more components of the 'Fire Sale' attack on our infrastructure that was outlined in fiction in the movie, Live Free, or Die Hard.  And without electricity and functioning computers, America almost instantly reverts back to a state similar to the 1800's, where unfortunately today, most people wouldn't have the slightest idea on how to find water, shelter, or food without our modern systems.
Kenneth Schortgen Jr is a writer for The Daily Economist, Secretsofthefed.com, Roguemoney.net, and Viral Liberty, and hosts the popular youtube podcast on Mondays, Wednesdays and Fridays. Ken can also be heard Wednesday afternoons giving an weekly economic report on the Angel Clark radio show.
Comments
comments
Related posts