Puerto Rico's default and bankruptcy four times bigger than that of Detroit
When the City of Detroit defaulted on their debt and were forced to file for Chapter 9 bankruptcy back in 2013, it was the largest municipal bankruptcy in U.S. history.
Until now.
That is because the U.S. protectorate Puerto Rico on May 3 defaulted on their own debt, and are about to surpass Detroit by a measure of four in becoming the new largest municipal default.
As per our report last night that following the expiration of the litigation freeze, Puerto Rico's creditors had filed a barrage of lawsuits against the insolvent Commonwealth a bankruptcy was imminent,¬† moments ago Puerto Rico's governor announced the commonwealth will request bankruptcy protection of a portion of the island's $70 billion in debt, setting up a showdown with Wall Street firms owed billions of dollars, in what will be the largest-ever U.S. municipal debt restructuring and further complicating the U.S. territory'Äôs efforts to pull itself out of a financial crisis.

The Puerto Rico restructuring would be far larger than Detroit's record-setting bankruptcy, with little to no details how long a court proceeding would last or what cuts would are imposed on bondholders. The island's financial recovery plan covers less than a quarter of the debt payments due over the next decade.

Cited by AP, Gov. Ricardo Rossello said Wednesday that a federal control board overseeing the island's finances has agreed with his request to put the debts before a court. He told reporters that he has requested that the U.S. territory's federal financial oversight board commence a Title III proceeding under last year's Puerto Rico rescue law known as PROMESA. Title III is an in-court debt restructuring process similar to U.S. Bankruptcy.

According to the WSJ, "the governor said he would petition Puerto Rico'Äôs federal oversight board to invoke a quasi-bankruptcy law that puts its standoff with creditors before a judge. His decision marks the start to what could be a lengthy legal fight as Wall Street watches closely to see how other indebted municipal governments may fare in confrontations with investors."

As a reminder, Puerto Rico and its agencies owe $73 billion to creditors, dwarfing the roughly $18 billion owed by the city of Detroit when it entered what was previously the largest municipal bankruptcy in 2013. – Zerohedge
It is yet to be known if Puerto Rico's default will affect any major banks, or have any subsequent derivative exposure within the financial system.  However it will have some consequences to any number of pension and retirement funds as municipal bonds are one of the cornerstones many of these vehicles use to try to grow their funds.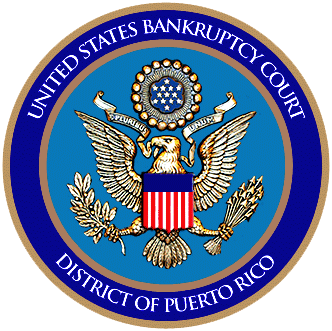 Ironically, the Democrats on Monday had added a measure to bail out Puerto Rico in the budget appropriations bill passed by the House to try to fund the Federal government through September, and this move strikes directly at the heart of the Dodd-Frank law which forbids the use of taxpayer money to bail out a bank or failed entity.
With so many other cities in the United States either in deficit or virtually insolvent, Puerto Rico will likely not be the last major municipality to default on their bonds.  And this of course will trigger great debate on whether their debts can be liquidated via the courts, or if they have to invoke some form of austerity that will kill their local economies.
Kenneth Schortgen Jr is a writer for The Daily Economist, Secretsofthefed.com, Roguemoney.net, and Viral Liberty, and hosts the popular youtube podcast on Mondays, Wednesdays and Fridays. Ken can also be heard Wednesday afternoons giving an weekly economic report on the Angel Clark radio show.
Comments
comments
Related posts